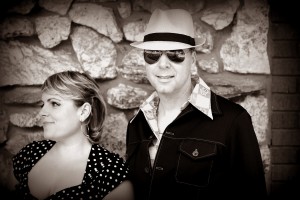 The Brazilionaires' music features richly textured sambas and Bossa novas with jazz overtones. Featuring the warm, expressive voice of Dove Benoit and exotic Latin guitar rhythms from Rico Wayne Johnson. The group also consists of a beautiful mix of keys, flute, accordion, bass and percussion for a unique sound that is easy to love.
Upcoming Shows:
Rhythm Kitchen, December 21st
Cafe Laguardia, Chicago, December 28th
(See Shows for more details)

This widget requires flash. If not installed or not supported by your browser, please visit The Brazilionaires at CD Baby for album information and song clips.